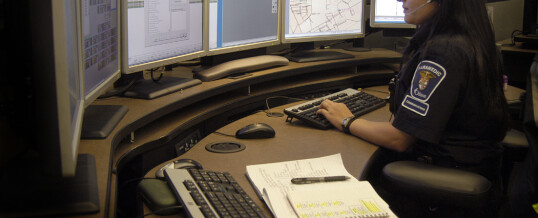 Reduce false alarms and get more accurate emergency response times from the Ottawa Police service to your business. We encourage all our local business customers to your register your Security Alarm System with the Ottawa police even if your alarm system is monitored.
The registration of your security alarm system is voluntary, but it is highly recommended. To register your security system you can call the Ottawa Police Alarm Management Section at 613-236-1222, ext 2531, or email them at alarms@ottawapolice.ca to obtain a copy.
Benefits to registering:
A registered alarm system allows police to predict response requests for alarm calls and permits informed decisions to be made on staffing levels.
It allows quicker handling of alarm calls by our dispatch centre since alarm companies only need to quote a registration number which, when entered into our computer system, will automatically pre-fill an alarm dispatch screen.
It provides a greater degree of officer safety and protection of your property. Alarm calls are inherently more dangerous for police due to the fact that police are walking into an unpredictable situation. This is true in the case of monitored and non-monitored systems.
What is the false alarm fee?
The fee for Ottawa police response to a false security alarm call $135 (plus any applicable taxes). For repeat occurrences of false alarms, the Policy and Governance Committee's recommendation was approved to maintain the false alarm fee at the established rate with no escalating fee structure. For more information regarding the False Alarm Reduction By-Law click here.
For more information regarding the registration of your security alarm system, visit the Ottawa Police website at http://www.ottawapolice.ca