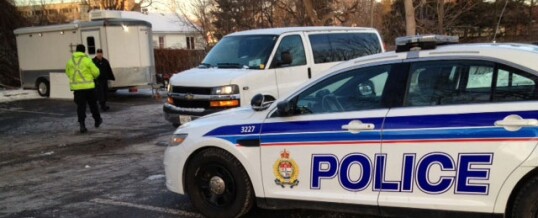 Ottawa police and community leaders met Tuesday evening to come up with a plan after police investigated three shootings in two weeks on Penny Drive in the city's west end, as well as other west-end shootings.
Ottawa Community Housing has agreed to add security cameras in "hot spots" where gunshots erupted at its Britannia housing projects, says Coun. Mark Taylor.
The cameras will monitor the sites 24/7, and video footage will be provided to police "if required," said a media release issued Wednesday by Ottawa Community Housing.
Police have linked the shootings to Ottawa's criminal drug trade and said they will continue to enhance patrols in the neighbourhood.
Coun. Mark Taylor says the cameras will help police monitor hot spots for illegal activity and said partners are also developing a long-term plan that will encourage people to share information.