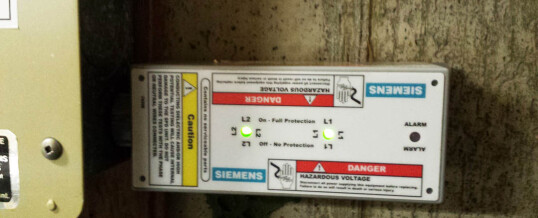 Surge protection devices are a critical component in insuring proper operation of your Security System Equipment during unstable waves of power, commonly known as "Power Surges".
A basic power strip offers very minimal protection against outside power surges, and is primarily used against smaller (in-device) surges with a very short life span. For mission critical systems such as security and access control systems, it is very important a proper commercial/industrial grade surge protector be installed at the breaker box along with the built in surge protection power strip at the device end.
Types of installations we recommend a commercial/industrial surge protective device for:
– 32CH+ Security Camera Systems (IP Cameras drawing power from POE switch)
– Integrated Systems
– Outside Perimeter Control Systems
– Rural areas that are common for high surge rates
Liveforce Security recommends and installs commercial grade surge protective devices when necessary in order to protect your new system and insure a longer lifecycle.