Megapixel IP Cameras & CCTV Systems with Professional Installation. Business & Commercial Security Camera Systems with Reliable Support.
Liveforce Security provides Security Camera Systems to Business and Commercial properties in the Ottawa Region. By first conducting a comprehensive site-survey, our certified security technicians will consult with you and recommend multiple options of Security Camera products that will provide optimal coverage and desired operational features.
Our CCTV & IP Camera System Installation Features:
Secure Remote Monitoring & Smartphone Access

Remotely Access Security Cameras & Playback Worldwide. NO MONTHLY FEES!

Large Capacity Recording, upto 12mp (4k) Resolution

Highest Record Quality. Expandable Storage Servers, upto 2 Years of Footage.

Integrate Alarm, Perimeter, Access Control and POS System

Centralize your security systems controls with our surveillance integration solutions.
Video Surveillance Solutions built to suit:
Small Business, Office, Retail,
720p/1080p Video Surveillance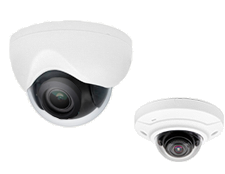 Improve Loss Prevention, Monitor Employees & Customer Activity.
Video Surveillance is an excellent first line of defense for protecting and monitoring your business. Our security camera systems and placement are aimed towards producing the sharpest image allowing you to identify faces, objects, and vehicles with a high level of clarity in all lighting conditions.
With easy to use video editing and encoding built-in, you can clip exactly what you want and export as an AVI video file that can play on any device without additional software or configuration.
Get Instant Alerts when activity is detected in unwanted areas/times.
Overlay POS Transaction Data directly on a camera's video stream & record events.
Commercial, Industrial, Institutional, Large-Retail, 
Security Systems Integration Solutions
Enterprise Level Management over all Security System Components
Security Camera Systems designed to meet the demanding surveillance requirements of large, multiple location and high traffic facilities in the Ottawa Region. Features such as Systems Integration, Virtual Perimeter Protection, Auto-Tracking, Loitering Detection and Video Analytics Assist & Alert both on-site security operators and off-site central office of critical events.
Off-site Cloud Storage prevents data loss due to fire or theft of DVR/NVR.
IR Night Vision Camera lighting from 50′ upto 650′ of clear image quality at night.
With Facial Recognition technology regulate & track person(s) of interest.
Synchronize Access Control events to overlay user information on video record.
Security Camera Server: Dual/Quad-Core CPU, upto 6x HDMI, Dual Gigabit Network, 2000FPS recording input for lag-free Video Footage. RAID Storage: Starts from 1month upto 2years of 24HR Footage.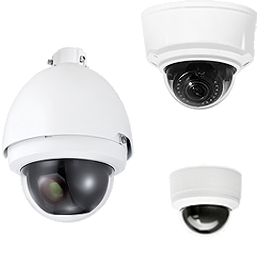 Central Management & Remote Monitoring,
Muli-Operator Surveillance Access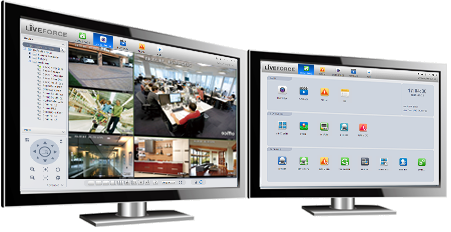 Easy Search & Backup Controls

Real-time 1080p Liveview & Record upto 4K

Alarm, Access Control, POS & Perimeter Integration

On-Site & Off-Site Recording
Our Multi-Platform Security Control Terminals are designed to provide operators with full overview and precise control of the security system.


Professional Structured Cabling,
Dedicated Network & Redundancy Options

Our installation team takes appropriate measurements and studies the facility's layout in great depth prior to planning most ideal cabling routes and network hub distribution for highest cable bandwidth performance. Redundancy options are available in the event of network or power outage.
We adhere to all municipal By-Law, Fire Code, Electrical, Safety and High Security Zone Regulations.
Government, Military, National Defence: Please contact us for a full line of products, including; Thermal Night Vision Cameras, Laser Cameras, Auto-Tracking PTZ Cameras, Long Range Zoom Cameras, Facial Recognition Systems, Explosion Proof Security Cameras, Virtual Perimeter Systems, Anti-Tampering Solutions, etc…