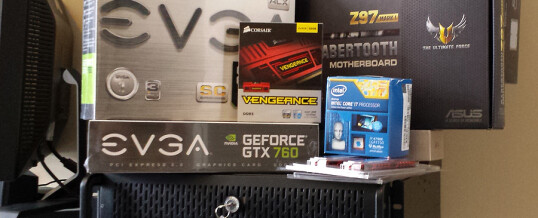 These are some of the components that go into our RAID 0/1/5/10 Enterprise Level Security System Servers that support full systems integration, combining surveillance cameras, alarm system, access control / intercom, perimeter control, automation and video analytics into a centralized system that allows for immediate operator access. Supports 8 monitoring screens at 4K resolution each, expandable upto a 16 screen TV-Wall.
Our Enterprise Servers have 2 gigabit of incoming bandwidth capability which can support upto 128 IP Cameras in real-time 30fps, and record 1080p footage 24/7 for upto 2 years!
Our basic level Enterprise Security Servers start with:
- Quad-Core Intel processors: 4ghz+ (xeon or i7)
– 16gb or 32gb of DDR3 ram @ 1866mghz+
– GPU: 8GB of video memory (8 HDMI outputs)
–  36 – 198 terabytes of space (depending on client needs)
– 2x RAID cards
– 4U rack mountable server chasis
– 9 air fans total; designed in Pull-Push flow.
(water or liquid nitrogen cooling optional)
Please contact us for free consultation on how we can help integrate your security and automation systems into a single solution.